Outdoor LED Flood Lights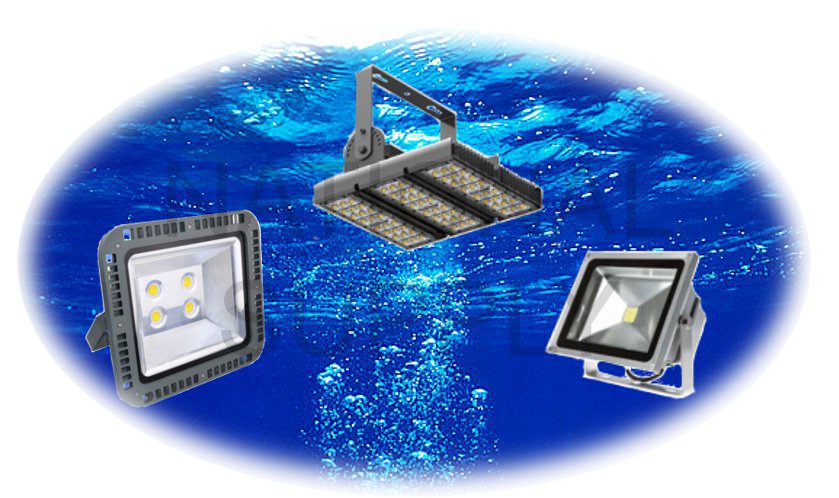 50 Watt Outdoor LED Flood Our Best Seller

Features:

Input Voltage 85-265V AC
Epistar 35mm LED chip
Hours 50,000
Waterproof IP67

Indoor / Outdoor
About IP Protection
Beam angle 120°
Working temp -30° -45°C
Housing Aluminum alloy
4750 Lumens
11.4"W x 11.3"H x 7.2"D
Weight 7.7 Lbs

Color:

Cool White 6000 - 6500K
Warm White 3000K
RGB Color Changing

Certification:

CCC, CE, EMC, RoHS,




Model Number
Description
Each
4+
50W-LED-Flood-CW
Cool White
70.00
65.00
50W-LED-Flood-WW
Warm White
70.00
65.00
50W-LED-Flood-RGB
Color Changing
90.00
80.00
Replacement Parts
50W-LED-Driver
Transformer
25.00
20.00
50W-LED-Chip
Epistar Chip
30.00
25.00
30 Watt Outdoor LED Flood Light

Features:

Input Voltage 85-265V AC
Epistar 35mm LED chip
Hours 50,000
Waterproof IP67

Indoor / Outdoor
About IP Protection
Beam angle 120°
Working temp -30° -45°C
Housing Aluminum alloy
2850 Lumens
8.7"W x 7.3"H x 4.3"D
Weight 4 Lbs
Cool White 6000 - 6500K
CCC, CE, EMC, RoHS,




Model Number
Description
Each
4+
30W-LED-Flood-CW
Cool White
50.00
45.00
Replacement Parts
30W-LED-Driver
Transformer
15.00
12.00
30W-LED-Chip
Epistar Chip
25.00
20.00
20 Watt Outdoor LED Flood Light

Features:

Input Voltage 85-265V AC
Epistar 35mm LED chip
Hours 50,000
Waterproof IP67

Indoor / Outdoor
About IP Protection
Beam angle 120°
Working temp -30° -45°C
Housing Aluminum alloy
1900 Lumens
7"W x 5.5"H x 3.7"D
Weight 3.3 Lbs
Cool White 6000 - 6500K
CCC, CE, EMC, RoHS,




Model Number
Description
Each
4+
20W-LED-Flood-CW
Cool White
40.00
35.00
Replacement Parts
20W-LED-Driver
Transformer
13.00
10.00
20W-LED-Chip
Epistar Chip
15.00
10.00
10 Watt Outdoor LED Flood Light

Features:

Input Voltage 85-265V AC
Epistar 35mm LED chip
Hours 50,000
Waterproof IP67

Indoor / Outdoor
About IP Protection
Beam angle 120°
Working temp -30° -45°C
Housing Aluminum alloy
950 Lumens
4.5"W x 3.4"H x 3"D
Weight 2 Lbs
Cool White 6000 - 6500K
CCC, CE, EMC, RoHS,




Model Number
Description
Each
4+
10W-LED-Flood-CW
Cool White
20.00
16.00
Replacement Parts
10W-LED-Driver
Transformer
7.00
5.00
10W-LED-Chip
Epistar Chip
10.00
7.00
100 Watt Outdoor LED Flood Light

Features:

Input Voltage 85-265V AC
2X50W Epistar LED chip
2x50W IP67 Waterproof Drivers
Hours 50,000

Waterproof IP67

Indoor / Outdoor
About IP Protection
Beam angle 90°

Working temp -30° -45°C
Housing Aluminum alloy
Thick Tempered Glass
Silicone Rubber Seal
15000 Lumens
11.3"W x 10.4"H x 5.8"D
Weight ? Lbs

Color:

Cool White 6000 - 6500K

Certification:

CCC, CE, EMC, RoHS,






Model Number
Description
Each
2+
4+
100W-LED-Flood-CW
Cool White
130.00
120.00
110.00
Replacement Parts
50Wx2-LED-Driver
Transformer
-
-
50Wx2-LED-Chip
Epistar Chip
-
-
150 Watt Outdoor LED Flood Light



Features:

Input Voltage 85-265V AC
3X50W Epistar LED chip
3x50W IP67 Waterproof Drivers
Hours 50,000

Waterproof IP67

Indoor / Outdoor
About IP Protection
Beam angle 90°

Working temp -30° -45°C
Housing Aluminum alloy
Thick Tempered Glass
Silicone Rubber Seal
15000 Lumens
15"W x 11.3"H x 6.3"D
Weight 14.5 Lbs

Color:

Cool White 6000 - 6500K

Certification:

CCC, CE, EMC, RoHS,






Model Number
Description
Each
2+
4+
150W-LED-Flood-CW
Cool White
195.00
185.00
175.00
Replacement Parts
50Wx3-LED-Driver
Transformer
-
-
50Wx3-LED-Chip
Epistar Chip
-
-
200 Watt Outdoor LED Flood Light



Features:

Input Voltage 85-265V AC
4X50W Epistar 35mm LED chip
4x50W IP67 Waterproof Drivers
Hours 50,000

Waterproof IP67

Indoor / Outdoor
About IP Protection
Beam angle 90°

Working temp -30° -45°C
Housing Aluminum alloy
Thick Tempered Glass
Silicone Rubber Seal
20,000 Lumens
15.3"W x 13.8"H x 6.3"D
Weight 18.5 Lbs




Color:

Cool White 6000 - 6500K




Certification:

CCC, CE, EMC, RoHS,






Model Number
Description
Each
2+
4+
200W-LED-Flood-CW
Cool White
260.00
250.00
240.00
Replacement Parts
50W-LED-Driver
Transformer
-
-
50W-LED-Chip
Epistar Chip
-
-
50 Watt Outdoor LED Flood Light / Tunnel Light

Features:

Input Voltage 85-265V AC

HD Cast Aluminum Radiator
Maximum Heat Dissipation
Extends the Life of the LED's
50w MeanWell Series Driver
Detachable Module Design
Bulls Eye Lens Cover
Extra HD Adjustable Bracket
Hours 50,000

Waterproof IP67

Indoor / Outdoor
About IP Protection
Beam angle 90°

Working temp -30° -45°C
Housing Aluminum alloy
Silicone Rubber Seal
4,860 Lumens
11.5"W x 4.6"H x 5.6"D
Weight 8 Lbs




Color:

Cool White 6000 - 6500K




Certification:

CCC, CE, EMC, RoHS,










50w Detachable
Modules

Bulls Eye
LED

HD Mounting
Bracket



Model Number
Description
Each
2+
4+
50W-LED-Flood-CW
Cool White
110.00
100.00
90.00
Replacement Parts
50W-LED-Driver
50w MeanWell
-
-
1x50W-LED-Module
Epistar Chip
-
-
100 Watt Outdoor LED Flood Light / Tunnel Light

Features:

Input Voltage 85-265V AC

HD Cast Aluminum Radiator
Maximum Heat Dissipation
Extends the Life of the LED's
100w MeanWell Series Driver
Detachable Module Design
Bulls Eye Lens Cover
Extra HD Adjustable Bracket
Hours 50,000

Waterproof IP67

Indoor / Outdoor
About IP Protection
Beam angle 90°

Working temp -30° -45°C
Housing Aluminum alloy
Silicone Rubber Seal
9,660 Lumens
11.5"W x 9"H x 5.6"D
Weight 11 Lbs




Color:

Cool White 6000 - 6500K




Certification:

CCC, CE, EMC, RoHS,










50w Detachable
Modules

Bulls Eye
LED

HD Mounting
Bracket



Model Number
Description
Each
2+
4+
100W-LED-Flood-CW
Cool White
170.00
160.00
150.00
Replacement Parts
100W-LED-Driver
100w MeanWell
-
-
2x50W-LED-Module
Epistar Chip
-
-
150 Watt Outdoor LED Flood Light / Tunnel Light

Features:

Input Voltage 85-265V AC

HD Cast Aluminum Radiator
Maximum Heat Dissipation
Extends the Life of the LED's
150w MeanWell Series Driver
Detachable Module Design
Bulls Eye Lens Cover
Extra HD Adjustable Bracket
Hours 50,000

Waterproof IP67

Indoor / Outdoor
About IP Protection
Beam angle 90°

Working temp -30° -45°C
Housing Aluminum alloy
Silicone Rubber Seal
14,475 Lumens
11.5"W x 13.5"H x 5.6"D
Weight 14.5 Lbs




Color:

Cool White 6000 - 6500K




Certification:

CCC, CE, EMC, RoHS,










50w Detachable
Modules

Bulls Eye
LED

HD Mounting
Bracket



Model Number
Description
Each
2+
4+
150W-LED-Flood-CW
Cool White
220.00
210.00
200.00
Replacement Parts
150W-LED-Driver
150w MeanWell
-
-
3x50W-LED-Module
Epistar Chip
-
-
150 Watt Outdoor LED Flood Light / Tunnel Light

Features:

Input Voltage 85-265V AC

HD Cast Aluminum Radiator
Maximum Heat Dissipation
Extends the Life of the LED's
200w MeanWell Series Driver
Detachable Module Design
Bulls Eye Lens Cover
Extra HD Adjustable Bracket
Hours 50,000

Waterproof IP67

Indoor / Outdoor
About IP Protection
Beam angle 90°

Working temp -30° -45°C
Housing Aluminum alloy
Silicone Rubber Seal
19,500 Lumens
11.5"W x 18.2"H x 5.6"D
Weight 17.5 Lbs




Color:

Cool White 6000 - 6500K




Certification:

CCC, CE, EMC, RoHS,










50w Detachable
Modules

Bulls Eye
LED

HD Mounting
Bracket



Model Number
Description
Each
2+
4+
200W-LED-Flood-CW
Cool White
290.00
280.00
270.00
Replacement Parts
200W-LED-Driver
200w MeanWell
-
-
4x50W-LED-Module
Epistar Chip
-
-
About IP Protection (Ingress Protection codes). IP65, IP66, IP67

IP65 Protected against low pressure jets of water from all directions good

IP66 Protected against high pressure jets of water from all directions better

IP67 Protected against the effects of temporary immersion in water best

LED vs. Quartz

We are often asked about the light output of LED flood lights in comparison to quartz halogen flood lights.

A 50 watt LED flood light has the equilivent delivered light output comperable of a 300 watt quartz halogen flood light. Determination based on the lumen output and by visual observations in the field.


Kelvin Scale (K)

Understanding color temperatures

color temperatures between 2,700–3,000 K are called warm colors wile color temperatures over 5,000K are called cool colors (bluish white).

In the carnival and amusement industry it has always preferred to use lighting in the cooler colors. The bluish white colors appear brighter and more lively.

It is important to understand that the color of the light source can affect the color of the image it is projected on to.